Being social and interactive is both a fate and fortune for human beings. Engaging with people is also an essential key to survival. In modern times, the ways of making friends and connecting with people, however, have changed and include online solutions like social media apps.
People are inherently attracted to the idea of being socially active over the internet. Luckily, we have rich options for social networking online – social media apps.
Social media platforms are where friendship and relationship flourish and grow serious without seeing people in flesh. If we case a glance at realistic numbers revealed by Statista, nearly 2 billion users relied on social media apps in 2015.
Mobile devices have greatly contributed to this growth. With this trend in mind, we have compiled a list of 10 best social media apps that offer an exciting social media experience to users.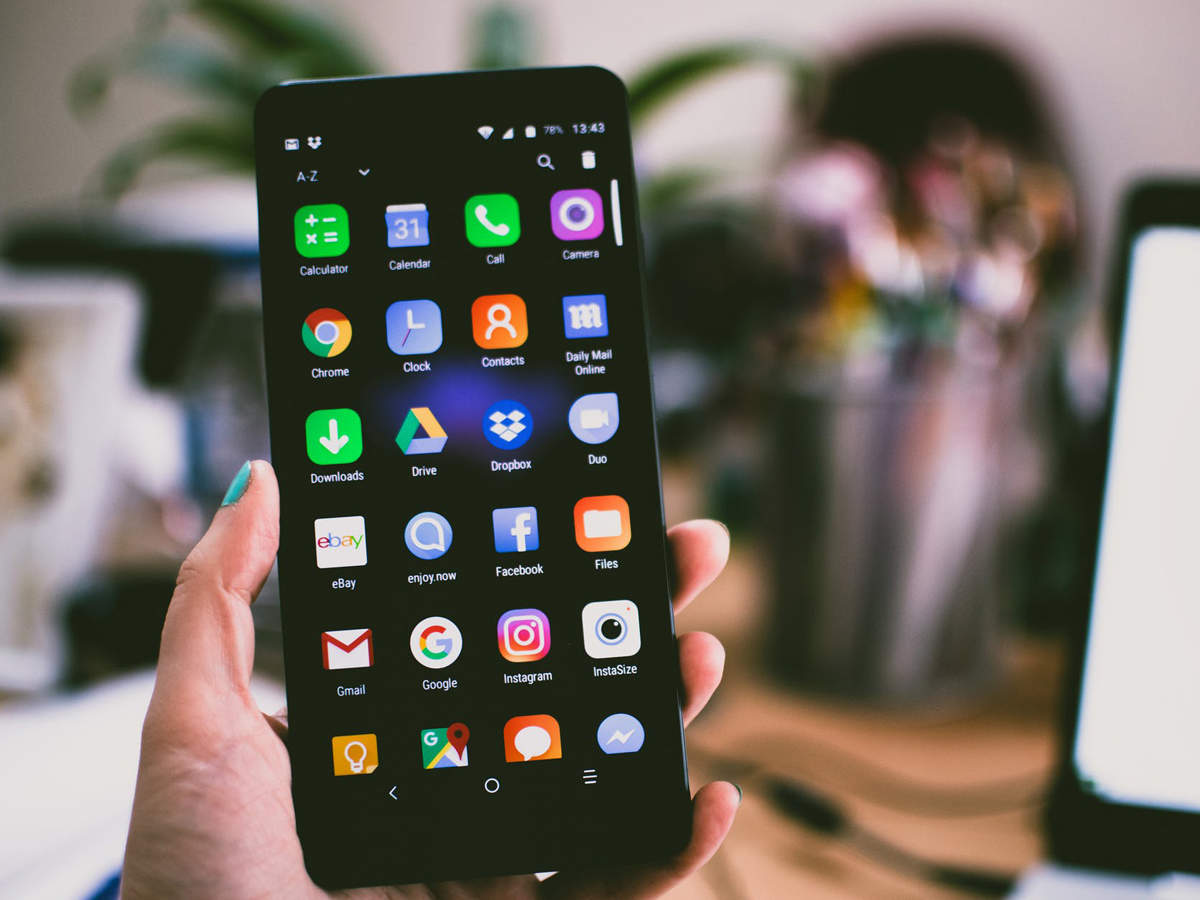 Top 10 Best Social Android App
1. Facebook
From its days of inception, Facebook has come a long way to make people's life much more interesting and exciting. With Facebook being your virtual social pal, you can upload photos, share your views and humorous stories, comment, and even chat with your friends. You can make your own page and create fans right there on this platform.
You can also treat it as a first-source content discovery medium for daily reads by joining the pages of illustrious influencers. It is the best platform to make certain highlights of your personal life known to people who follow you. It also offers a great branding medium where people engage and connect deeply with others.
App Features
Customize your newsfeed
Restrict people from seeing posts
Share photos, videos, watch live videos, message, call, etc.
Find local or social events
Play games with Facebook friends
Facebook serves to be a marketplace
Rating: 4.7
Installs : 5,000,000,000+
2. Pinterest
Pinterest runs on Pins so that when you have interesting ideas for projects or have other fascinating stories, you can simply pin them on your personal boards. It is used as a photo sharing and visual bookmarking social media app where you can save posts and even upload your ideas.
You can promote a blog story under a post, share DIY tasks such as home improvement inspirations and cooking recipe, or define travel plans and do much more using pins boards on Pinterest.
App Features
Find pins, people, brands, and whatever you would love to see in the feed
Discover more than 100 billion possibilities in life
Let's invite and collaborate with friends
Rating: 4.6
Installs : 100,000,000+
3. Medium
A complete place to read & write about big ideas and stories. Anything longer than 140 characters can be shared in this platform which is elegant and visually appealing. From opinions to interviews, photography etc. this app takes you with greater insight into the world.
App Features
A great tool to import any existing content
Easy to use with best blog editing features
Automatically connects to existing social media accounts
Get daily email digest on real-time user engagement
Rating: 4.6
Installs : 5,000,000+
4. Instagram
After Facebook, if there is any other social networking app that made sensation, it is Instagram. Instagram was thought to have unique leverage due to its ability to allow users to share photos and videos.  Users relished the idea of capturing and sharing on the app the best and most important moments of their life.
Instagram lets you take a snap with your phone's camera and turn it into a work of art using its various filters that you can apply. You can even post them on other popular media like Facebook and Twitter and use it as your investable marketing platform.
App Features
Let's you post photos and videos
Browse feeds posted by other users
Go live in public or with your followers' group
Message privately
Users can also edit images, tag location with this app
Let's add Hashtags, Filters, etc.
Rating : 4.5
Installs : 1,000,000,000+
5. Hike
Hike messenger is popular for its stickers and GIFS. It is an online hangout world where you can enjoy with your friends & make new friends. Hike allows you to watch movies & interact with newer friends limitlessly.
You can click selfies or create an avatar from 100+ stickers of you and start chatting with many people on Hikeland. Hikemoji is a funfilled activity with 1000+ hairstyles, expression, facial features, and more. Users chat with stickers instead of long text messages.
App Features
Customize themes and account features.
Hide chats with fingerprint /password
Send, receive, and share photos.
Great security and well-encrypted.
Ratings : 4.5
Installs : 10,000,000+
6. Reddit
Reddit has been around for quite a while, a platform that enables you to submit your content and vote for the same.
Based on the voting volume, the content moves up or down, which is subject to subreddits that represent your areas of interest.
Reddit has emerged as a great first-hand source for various contents including blogs, insights and rich updates.
App Features
A free and open platform for users to post, share & discuss
Let's discover news, viral video clips, funny jokes, and hot memes, etc.
Enables chat with communities
A great source of blogs, insights and rich updates
Rating: 4.5
Installs : 10,000,000+
7. Telegram
Even though this app is similar to other social media apps, it is often known for its high security features. Within a short time period, this has become one of the biggest social networking sites worldwide, primarily focused on speed and privacy.
App Features
Heavily encrypted & self-destructive messaging
Cloud-based
Faster than any other app
Completely free with no ads
No limits to the media/chat that's send
Coordinate groups with almost 2 lakh users
Rating: 4.5
Installs : 100,000,000+
8. Twitter
Twitter has also revolutionized online socials and pioneered the way message is delivered on social platforms and redefined it as a 'tweet', a short text message containing no more than max 140 characters.
Users leveraged Twitter to make a genuine profile, post their expressions, news, updates or share contents with the world.
At Twitter, businesses and marketers can run their cluster and promote their services for heightened customer engagement using key terms in form of hashtags. The app also enables you to shop directly via tweets without visiting the store.
App Features
Watch live streaming videos
See all sides of a story happening in any part of the world first in Twitter
Users can like photos, videos, and GIFs
Chat privately with friends and followers
Create group conversations
Get suggestions on influential people
Rating: 4.4
Installs : 10,000,000+
9. LinkedIn
When it comes to considering a professional networking platform, LinkedIn is hard to beat as it is by far the invincible in this category. Available in 20 languages, LinkedIn is often sought by active professionals across the globe or avid job seekers to search for jobs, find new opportunities, or expand their existing professional network of people.
It is respected as an ideal platform to follow companies, eminent HRs, and influential executives who often their insights or industry trends via a LinkedIn blog. LinkedIn has more than 400 million profiles.
App Features
Create a profile & highlight your skillsets
Helps in both job search and recruiting
Let's users write articles or even share posts
Can follow interested people or company profiles
Creates opportunities for business networking and brand marketing
Rating: 4.4
Installs : 500,000,000+
10. Tumblr
The most widely used social networking and micro-blogging site for sharing text, images, audios, videos, links, and more. From art, fashion, food to animal photos, people post a wide range of things within Tumblr.
App Features
Consist of 250 beautiful text blocks
Post photos, text, videos, live videos, audio,GIFs
Help make your own GIFs with stickers and text
Provides social media integration
Rating: 4.4
Installs : 100,000,000+